So I've been doing most of my sewing from online tutorials and patterns. There is a lot of great (and free!) stuff out there. Last night though, I went to Barnes and Noble and found some really great sewing books that I can't wait to get (eventually)!
Sew What Bags
This looks like a great book with lots of information and ways to sew bags without a pattern.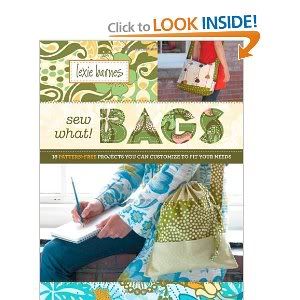 Little Girls, Big Style
Cute girls clothes and easy to follow instructions. I also looked at the book
Sewn With Love
but it seems more difficult and not really my style even though it did have some boys clothes in it too.
Oliver + S Little Things to Sew
I wasn't sure I'd like this book because it's a lot of accessories and other things to make besides toys. But it was really cute and seems fairly easy to follow.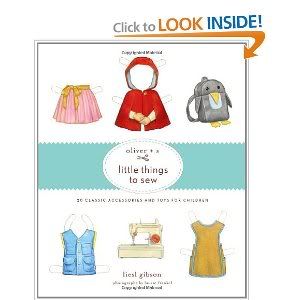 The Practical Guide to Modern Patchwork
I love the style of these quilts. I'm not planning on tackling a quilt anytime soon, but I'd like to attempt one eventually and I'll probably use this book to do so.