I finished the fleece soaker (but it didn't turn out to well so I don't have a picture). But I did have a couple of successful projects too.
I made Will another tie onesie:
This time I used a zigazg stitch around the outside and it turned out really well.
Skirt for Nora:
This was super easy and turned out really cute. I'll definitely be making more of these skirts!
This weeks
Blog Sew-a-long challenge
camera case: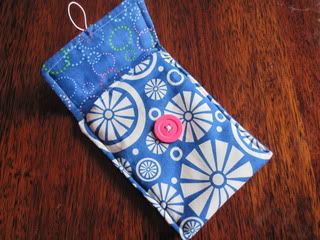 Unfortunately it is too small for the video camera I wanted to use it with so now I just have this handy little patch to store...something...?